Casual Apparel for Boaters
Loving Life on the Water.
That's what The Starboard Rail is all about.
I spend as much time on the water as possible and have as long as I can remember.
Whether on a boat, beach, paddleboard, canoe etc. I'm there.
Our apparel and accessories are created for the lifestyle of being on the water or the mindset when we can't be.
I intend to supply quality, fun apparel that you will love to wear on and off the water.
Thank you for visiting and be sure to say hi if you see me out on the water.
I hope you enjoy our products.
Christian Cotriss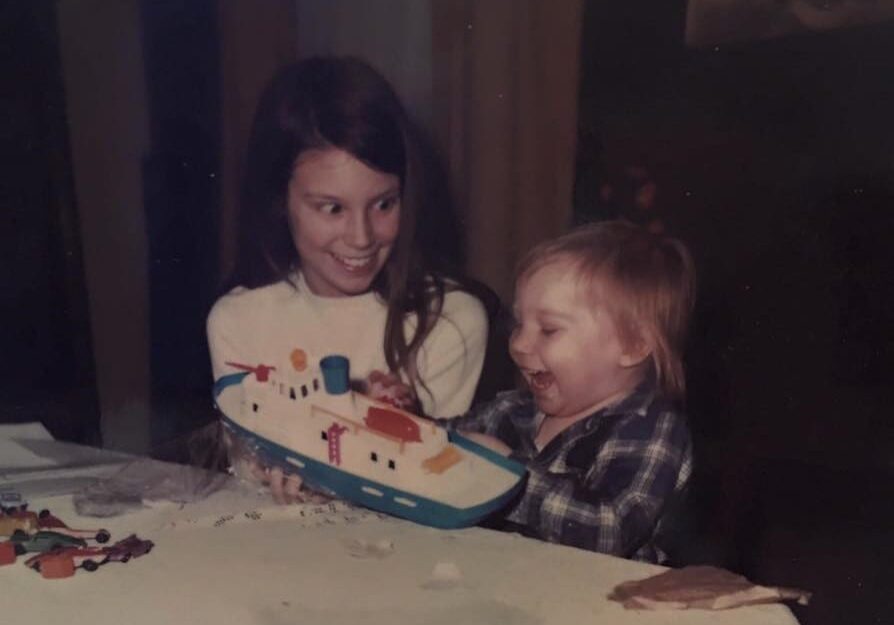 My sister and I with my 1st boat!
Nautical Apparel for Every Occasion
Quality Clothing You Can Trust
The Starboard Rail shares your love for boating and is committed to meeting your clothing needs. We have spent much of our lives on the water, so we know what kind of clothing works best, feels best, and looks best. That's why all our clothing is of the highest quality and design, so you can feel good while you wear it and look good too.